Our sales staff are all industry professionals and able to provide you with a comprehensive range of tyre fitting and balancing machinery
Whether it is a top of the range tyre fitting machine for alloy wheels or runflat tyres or a more basic machine we can supply your needs. We offer a complete range of tyre fitting, wheel balancing and wheel alignment equipment from the worlds leading manufacturers. Our expertise enables us to provide the very best product to suit your requirements. In addition to this we also offer a comprehensive range of tools and ancillary equipment.
We stock over 200,000 tyres at any one time, specialising in high performance car tyres.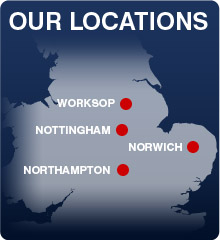 © 2016 WST We Sell Tyres (Wholesale) *PLEASE NOTE: Calls made to our call centre are recorded for training and monitoring purposes