We are always looking for dedicated people to join our team so if you have the skills to match any of our current vacancies please email your details to jobs@tanvicgroup.co.uk
Career opportunities within the Tanvic Group of company's
The Tanvic Group are one of the East Midlands leading companies in the tyre wholesale and retail automotive after care sector. We are an established family company dedicating time and resources to our staff. Tanvic is proud of the ongoing service we offer to our employees. With our comprehensive training programmes and continual staff development opportunities, Tanvic are unquestionably a reputable company to work for.
For information regarding jobs within the Tanvic group please follow this link
We stock over 200,000 tyres at any one time, specialising in high performance car tyres.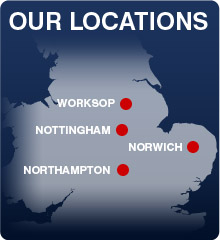 © 2016 WST We Sell Tyres (Wholesale) *PLEASE NOTE: Calls made to our call centre are recorded for training and monitoring purposes